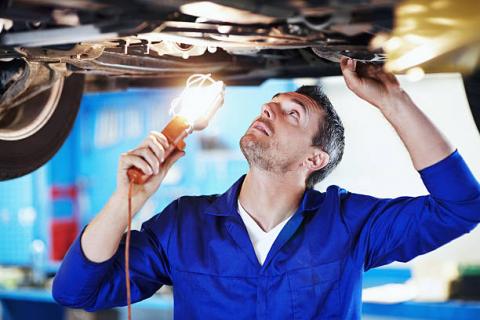 Your drive axle routes the direction of power from the transmission to the drive wheels. This can be either the front, the back, or all wheels on your car, truck or SUV. There are many mechanical components to deliver this power, including bearings, universal or constant velocity (CV) joints, seals, the axles themselves, and lubricants to keep everything turning smoothly. There's also, in some cases rubber boots to keep dirt and moisture away from these parts so they can last much longer.
Essentially a long, splined shaft, a drive axle usually does not require regular maintenance, but they will need inspection  to make sure all parts are in good shape and working properly. (Page Break)
When a boot tears or rots, components that turn constantly become subject to grit and water, which will significantly reduce their service life. It can also damage a wheel bearing seal, leading to bearing failure, and a loss of vehicle control. And if an axle is bent, it can cause sever vibrations throughout the vehicle, leading to the failure of suspension or steering components as well.
Taylor Automotive makes axle and boot inspection part of our regular vehicle inspections, so you have the peace of mind knowing that your car, truck or SUV is safe for your family. Call us for an appointment at (903) 567-3948 or stop by and talk to us about a regular maintenance plan for your vehicle. As your Canton service partner, we want to keep you rollin' down that road!