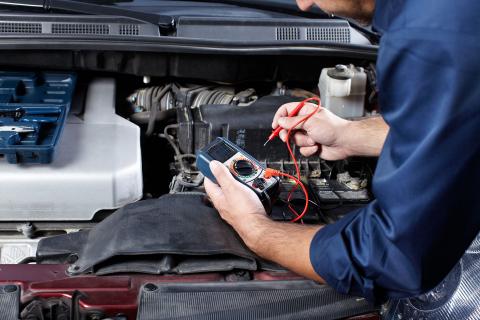 Your electrical system is like your nervous system, but in your vehicle. It delivers current and impulses from one electrical component to another, and in the case of the many computers in the vehicle, at lightning speed. These impulses are needed to operate simple devices like electric window motors, to very sophisticated switches and other devices that measure chemical content, temperature, and minute movement.
At Taylor Automotive, we start with computer diagnostics to see what IS working…and what isn't. this can help with pinpointing the nature of your problem, whether it is related to wiring, faulty controls, a "short" circuit or some other issue. Special care must be taken with electrical issues, as even the small voltage in those wires is enough to start a fire in certain conditions.
At the first sign of an electrical issue, bring us your vehicle so we can find the problem and get you safely back out on the road.